On Planning for sustainable cities
CITIES WITHOUT SLUMS: Sub-Regional Programme for Eastern and Southern Africa

Situation Analysis of Informal Settlements in Kampala - 2007
Kivulu ( Kagugube) and Kinawataka (Mbuya 1) Parishes

United Nations Human Settlements Programme (UN-HABITAT), Nairobi, 2007
Kampala City Council
---
Cover - Acronyms - table of contents
Executive Summary
Kampala is both the administrative and commercial capital city of Uganda situated on about 24 low hills that are surrounded by wetland valleys, characterized by an imprint of scattered unplanned settlements. This urban form is attributed to the dualism, which arose between the local Kibuga and Kampala Township or Municipality. The former was largely unplanned and unsanitary while the latter was fully planned and highly controlled. The emergency of slums in Kampala City has been gradual and sustained over a long period of time. It is attributed to the failure of Kampala Structure Plans to cater for the growth and development of African neighbours. Other factors that have contributed to this growth include: the rapid urban population growth, which has overwhelmed city authorities; land tenure systems which are complicated and multiple, together with poverty and low incomes amongst the urban population.
---
Part I : Background
1. Kampala city
1.1 Growth of Kampala
1.2 The Emergency of Slums in Kampala
1.3 The Challenge of Slums in Kampala
---
Part II: Priority Issues

2. LAND TENURE
2.1 Policy and Legal Considerations
2.2 Kinawataka
2.3 Kagugube
3. HOUSING
3.1 Housing Policy
3.2 Kagugube
3.2 Kinawataka
4.GARBAGE COLLECTION AND DISPOSAL:
4.1 Solid Waste Management Strategy
4.2 Kagugube
4.3 Kinawataka
5. ROADS AND ROAD MAINTENANCE
5.1 Kinawataka
5.2 Kagugube
---
Part III: Socio-Economic Conditions
6. FINANCE, CREDIT AND SAVINGS
6.1 Credit Services
6.2 Income and Savings
6.3 Housing Finance
7. SOCIAL SERVICES
8. GENDER AND HIV/AIDS
---
Part IV: Policy and Legal Environment
9. GLOBAL POLICY FRAMEWORK
10. NATIONAL POLICY AND LEGISLATION
---
Part V: Institutional Actors and Way Forward
11. ACTORS AND THEIR ROLES
12. WAY FORWARD
12.1 Governance Issues - 12.2 Priority Programme Areas
---
Bibliography
---
Action Plans
---
Full report in one file
---
From World Development Indicators:
Statistics on world agriculture
...crops, imports, exports, trade, fertilizers, pollution, value added, etc...

---
On Development
Development
Human Development
Sustainable Development
Education for Sustainable Development
Environment
Climate Change
Entropy-Sociodynamics


---
---
On Development Economics
The Future of Development Economics
The New Economy in Development
The Need to Rethink Development Economics
Development Economics
Economic Literacy
Basic knowledge on economics

---

---
Education for Sustainability
Postgraduate courses on
Environment and
Development Education at
London South Bank University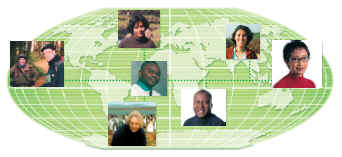 - Part time distance learning
- Full time at the University
- Come visit us at www.lsbu.ac.uk/efs
---
- Lecture notes
- Notes and papers

---
- Global Value Chains
- Integrated International
---Production
- International Division of
---Production
- Transnational Corporations
- The Triad ( U.S.A, Japan, E.U.)

---
- Dependency Theory
- Planning for Development
- The Developmental State
- The Neo-liberal State
- Development Economics
- The future of development
--economics
- Foreign Direct Investment
- Factor Payments to Abroad
- The New Economy in
--development
- International Trade

---
---
Back to Global Economic Prospects for Developing Countries
---
--World Investment Reports
---(the complete series)
--World Investment Reports
---(selected statistics)
-- Planning for Development
---
UNCTAD areas of work:
Globalization and Development
Development of Africa
Least Developed Countries
Landlocked Developing Countries
Small Island Developing States
International Trade and
Commodities
Services Infrastructure
Investment, Technology and
Enterprise Development

---
The following databases on-line are available:
Commodity Price Statistics
Foreign Direct Investment
Handbook of Statistics
ICT Statistics
Millennium Indicators
TRAINS

---
Digital Library:
-- News
-- Main publications
-- UNCTAD Series
-- Basic documents
-- Issues in Brief
-- Newsletters
-- Statistical databases
-- Globalization and
----- Development Strategies
-- Economic Development in
----- Africa
-- International trade
-- Dispute Settlement - Course
----- Modules
-- Investment, Technology and
-----Enterprise Development
-- Services Infrastructure for
--- Development and Trade
----- Efficiency
-- Monographs on Port
----- Management
-- Technical Cooperation
-- Discussion papers
-- G-24 Discussion papers
-- Prebisch Lectures
-- Transnational Corporations
----- Journal
-- Publications Survey 2006-
-----2007

---
---
Search:
A B C D E F G H I J K L M N O P Q R S T U V W X Y Z
World indicators on the environment

---
World Energy Statistics - Time Series

---
Economic inequality

---
Other related themes:
- Aid
- Bureaucracy
- Debt
- Decentralization
- Dependency theory
- Development
- Development Economics
- Economic Policies
- Employment/Unemployment
- Foreign Direct Investment
- Gender
- Human Rights
- Human Development
- Hunger
- Inequality/social exclusion
- Informal sector
- Labour Market
- Microfinance
- Migration
- Poverty
- Privatization
- PRSP
- State/Civil Society/
---Development
- Sustainable Development
- Transnational Corporations
- Urbanization

- Complete list of development themes